ClickandLearn.org was launched in 1994 to serve learning communities everywhere.
We have been providing free online content and eLearning tools for students and educators since the inception of the Internet. Our career in the Education field spans over 35 years.
At Clickandlearn.org you will find eLearning resources, tutorials, study notes, step-by-step solutions to sample problems, tests, exams, activities, labs and much more.
We value your feedback and input.
Please advise us of any mistakes and/or omissions you might encounter; or simply send us a note and tell us how you used this site.
Whether you are a learner, an educator, or just a visitor, we hope you enjoy your journey thorugh our pages!
Thank you!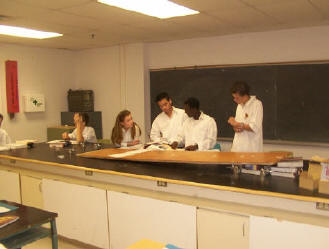 Luciano Lista, Founder
M.Ed., B.Ed., B.A., OCT, ATI, AITI, TICO
This email address is being protected from spambots. You need JavaScript enabled to view it.
(c) photo 1988 - L. Lista, Cardinal McGuigan C.H.S.